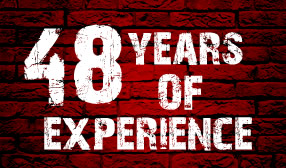 About Us
Chadwick Demolitions Pty Ltd has over 48 years experience in the industry and is Mornington Peninsula's recycled brick and paving, building wreckers and licensed asbestos removalist company.
We are one of the leaders in the industry and are happy to discuss your future projects. We offer free quotes.
Professional commercial demolition in Rosebud
Demolition might sound like the easiest job in the world, but you'd be surprised at the amount of skill involved. Chadwick Demolitions Pty Ltd puts the kind of care into safely taking apart a building that you would expect with a new construction. Every detail is considered, making us the first choice for commercial demolition in Rosebud. Call us today for more information.
Contact Us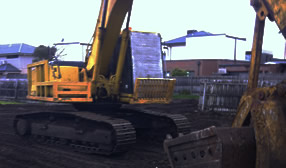 Reliable demolition services
No job is too big for Chadwick Demolitions Pty Ltd! We have carefully demolished buildings of all sizes in Rosebud, from schools to high rises. Our services include:
- Commercial demolition
- Residential demolition
- Asbestos removal
- Site preparation
Our philosophy is safety first and although demolition is by nature a risky business, we pride ourselves on our immaculate record. Our experienced demolition team makes safety our number one priority at all times. We're proud of our enviable safety record. We guarantee the complete safety of all our commercial demolition work. Commercial demolition often takes place in cramped conditions with other buildings and infrastructure close by so you need to ensure that you have a team can rely on. Trust our highly skilled employees to get the job done safely.
Contact Us Now!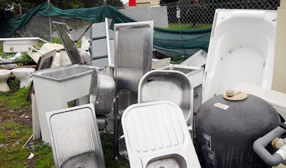 Our expert demolition team
Most people think of demolition as sheer destruction. However, commercial demolition is an exacting science and our team of professionals put an incredible amount of work into planning each demolition project.
Because most demolition jobs are followed by new construction, we will help you plan for the next stage and will excavate and prepare the site ready for construction to take place. Get the right company for the job today. Call Rosebud's commercial demolition experts at Chadwick Demolitions Pty Ltd!
Our Stock
We hae a great range of Recycled goods and second hand building materials;
Bricks, Timber, Windows, Doors, Full Leadlights, Roof Iron.
Search Our Stock